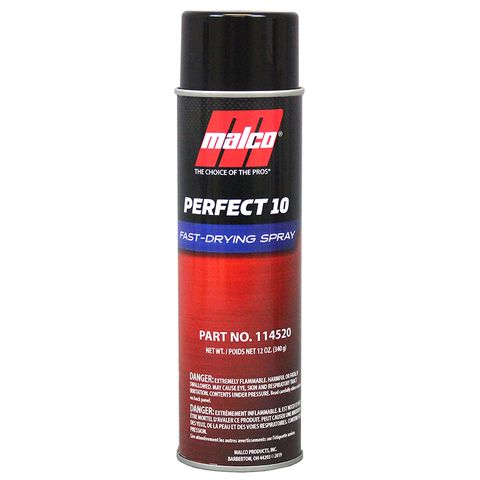 MALCO PERFECT 10 AERO DRESSING
Description
Malco Perfect 10 Fast-Drying Spray 340g

Conditions and protects vinyl, plastic, rubber, metal and wood surfaces. A special blend of silicones and fast-drying solvents makes the treatment of surfaces fast and easy. A super-fine mist coats surfaces evenly without sticky buildups.

Directions: Shake well before using. Hold can upright and spray surface from a distance of 25-30 cm. Apply a thin, even coat. For best results, clean and dry the surface before application.
This product is classified as Dangerous Goods for transportation in New Zealand and will incur an additional fee, additional documentation from our part and extra days to deliver.
Downloads