Home

/

BLUE SOFT POLISH HEX FOAM PAD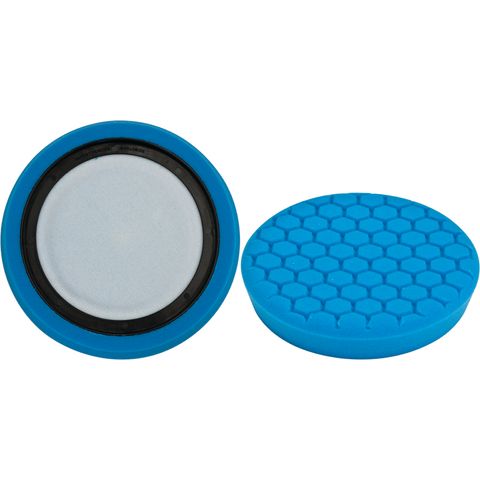 BLUE SOFT POLISH HEX FOAM PAD
Description
Soft Polishing Foam. The hex face cut minimises grabbing and dissipates heat. Centre Ring System - a durable centre ring on the back of the buff pad centres the buffing pad for wobble and fatigue free buffing - 7.5" (190mm) diameter and 1.375" (35mm) thick.

POLISH

CENTRE RING SYSTEM
AN ADVANCED DESIGN THAT PRODUCES FASTER & EASIER RESULTS! BALANCED & ON CENTRE BUFFING PADS EVERY TIME!

The ultimate solution to miss-centred & out of balance buffing pads. To eliminate wobble and allow fatigue free buffing these buffing pads have a unique ring as a guide whereby you simply angle the edge of the 614Y Backing Plate into the ring and let it drop down. Now you are on your way to wobble free buffing.

FOR BEST RESULTS
Use a different type of buffing pad for the compound and polish. Ensure pads are totally clean. To clean apply a buffing spur to woollen pads and a tooth brush to foam pads while the buffing machine is spinning at maximum rpm.